Wilton, United Kingdom – Koch Technology Solutions (KTS), a subsidiary of Koch Engineered Solutions, is proud to announce a groundbreaking agreement with Oriental Petrochemical (Taiwan) Company Limited (OPTC), a valued customer, with partnership dating back to the early 1990s'. The agreement centers around the upgrade of OPTC's 1.5 million tonnes per annum PTA Line #3, originally licensed by KTS in 2011. KTS will leverage its cutting-edge P8 technology to introduce essential enhancements to the plant, aimed at reducing carbon footprint and improving variable costs and energy efficiency, breathing new life into the asset, and making it more sustainable within the highly competitive PTA industry.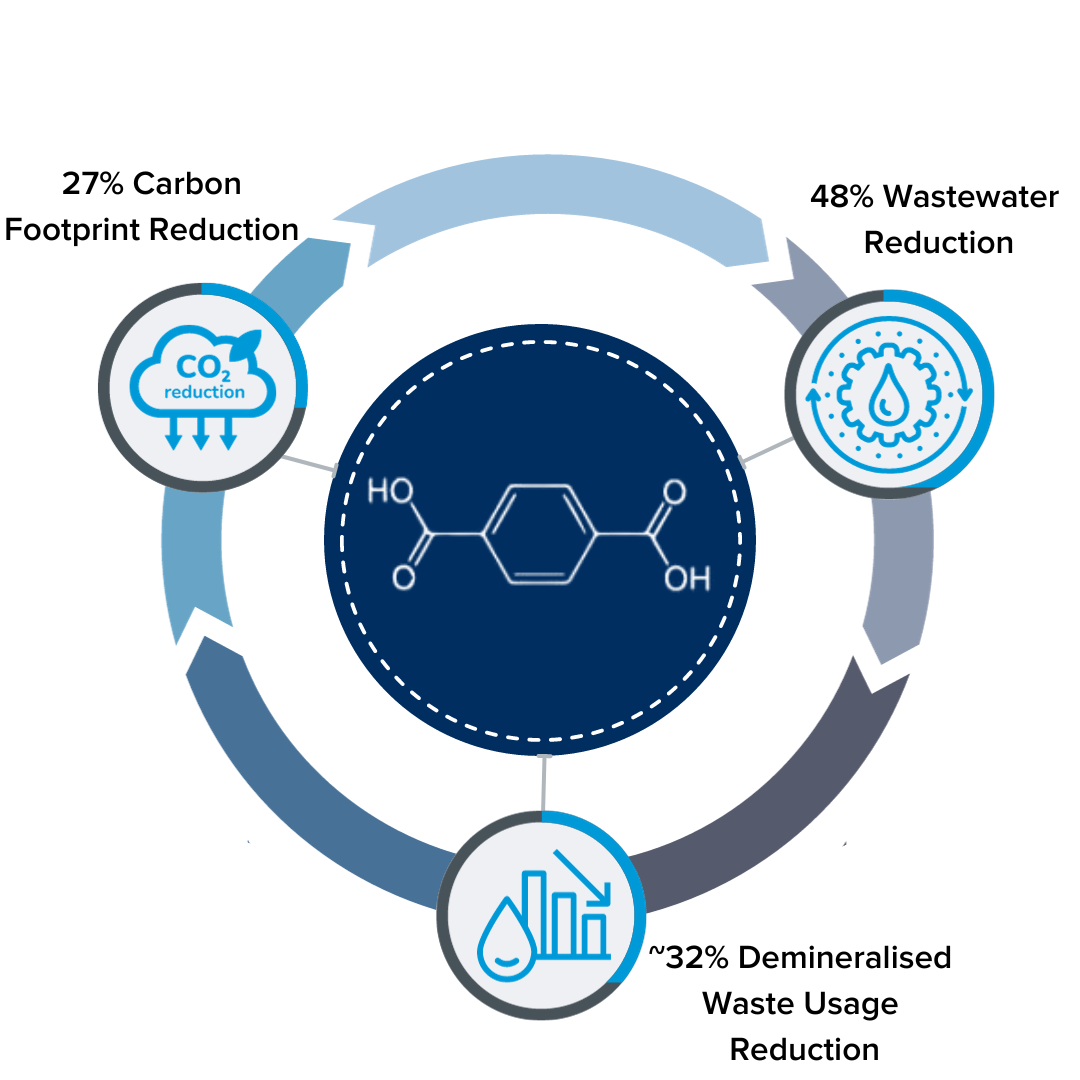 Adam Sackett, President, KTS said, "KTS and OPTC have taken the next step in our long and successful partnership with an agreement to license the KTS P8 technology as a retrofit to the existing PTA line which was based on the P7 generation. This retrofit is designed to significantly reduce the carbon footprint of PTA production, reduce water usage, and improve competitiveness to extend the life of the existing asset by well over a decade. The technology enhancement deployed is based on the proven P8 platform but configured to match the individual requirements of the site and the customer. Given the operating capabilities of the OPTC team I anticipate a successful project and look forward to further opportunities to work together within the Polyester value chain".
Eric Chueh, Far Eastern New Century (FENC) Corporation's Petrochemical Headquarters Chief Operating Officer and General Manager of OPTC – "Our company is committed to a concrete action plan for carbon reduction. Starting from the base year of 2020, this initiative targets a 20% reduction in carbon emissions by 2025, 40% by 2030, and ultimately, a net-zero emissions goal by 2050. This technology enhancement will allow OPTC Line #3 to achieve power neutrality and achieve 20% of Far Eastern New Century Group's total carbon footprint reduction commitment at the time of project completion".
The kick-off meeting for the retrofit project recently took place in Taiwan.
For more information, please visit the KTS website at www.kochtechsolutions.com.
About Koch Technology Solutions (KTS)
Koch Technology Solutions, a subsidiary of Koch Engineered Solutions, is a global leader in providing innovative and sustainable technology solutions to enhance process efficiency and environmental performance. With a history of collaboration and continuous improvement, KTS is committed to enabling its clients to thrive in today's dynamic industrial landscape.
About Oriental Petrochemical (Taiwan) Company Limited (OPTC)
Oriental Petrochemical (Taiwan) Company Limited (OPTC) is a subsidiary of the Far Eastern New Century Corporation (FENC), dedicated to the petrochemical industry. OPTC plays a significant role in FENC's journey toward sustainability and carbon footprint reduction.