Purified Terephthalic Acid
A Global Leader in Purified Terephthalic Acid Technology
Process Technology
KTS licenses advanced process technology that is continuously in development.  Through the operation of world-class R&D facilities and our possession of a unique range of purified terephthalic acid (PTA) focussed scientific, engineering and manufacturing skills, we have the ability to deliver forward leading plants.  
We can make a real difference to your business operations with our knowledge and experience, demonstrated by 67 million annual tonnes of terephthalic acid capacity licensed around the world. This represents around 82% of all licensed capacity. 
Click the download to see our reference lists of plants, their location and current capacity – dating back to 1981 all the way through to future expected plants.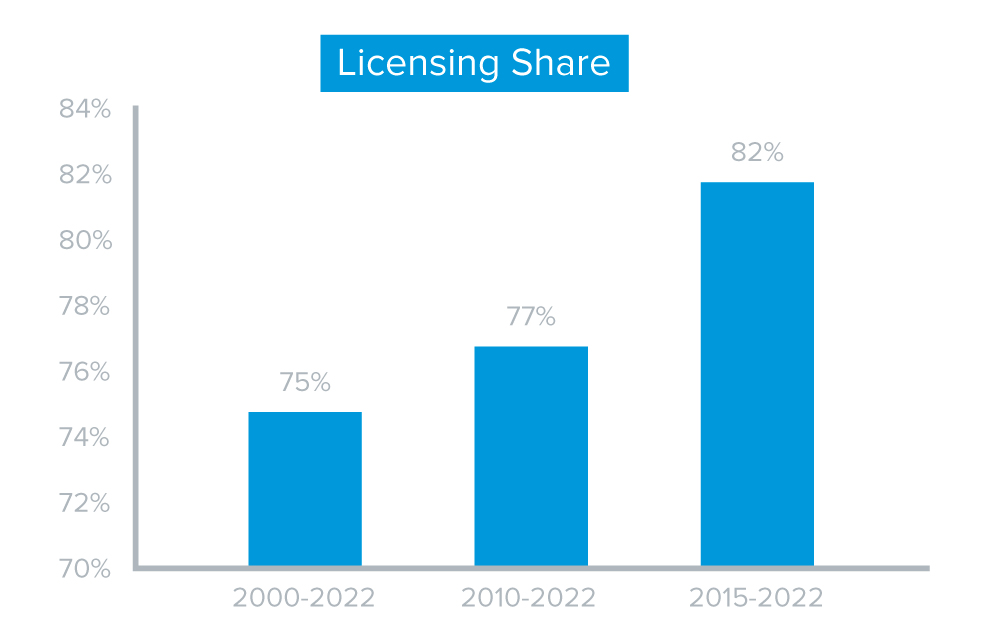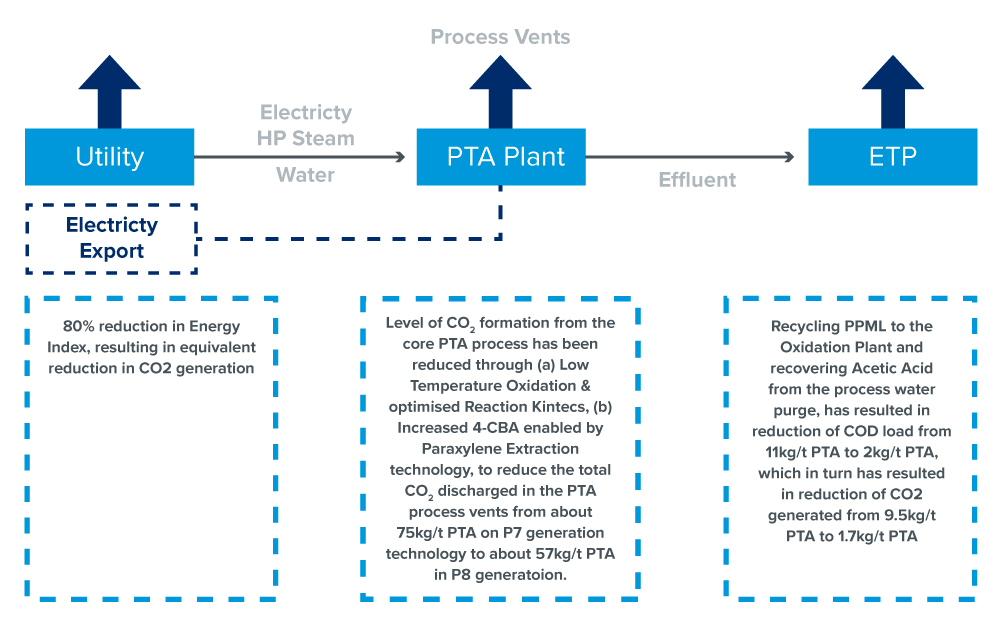 Our continuously improving technology for the PTA industry enables our customers to benefit from competitive capital and operating costs, plant reliability and plants with significantly reduced CO2 emissions.  
Through our highly technical and knowledgeable team, we have, over the past 20 years, developed our technology to reduce the use of raw materials and utilities. This has enabled us to reduce the cost of PTA manufacture and the environmental impact of the process. 
An example of where we've applied superior design for superior results can be seen in the creation of our new outlet filter for PTA hydrogeneration reactors. Read more here.
And through the application of our deep knowledge of manufacturing processes we've been able to reduce CO2 emissions over four generations of PTA technology from around 300kg per tonne of PTA produced to less than 100kg. Read more here.
Redefining the Boundaries of 

PTA Technology
Applying state-of-the-art process intensification – a strategy which aims to transform chemical processes into more economical, productive and green processes – we have made a number of advances in our PTA technology and plant optimisation.  
We offer for license a range of plant capacities and configurations to suit your needs. Our single-stream design offers plant capacities up to an industry-leading 1.6 million tonnes per annum, while the twin-stream design has capacities up to 3.2 million tonnes per annum. 
Our 5th generation technology, P8 PTA technology provides licensees with the following advantages:  
Superior Grade PTA Product

Our plants produce

P-Tol ≤150 ppm, a superior product which is recognised throughout the industry as being suitable for all polyester

applications

including fibre, bottle, resin and film

.

 
Low Variable Cost

We utilise a lower temperature oxidation process, which leads to less acetic acid and a lower paraxylene burn.

 

Our patented paraxylene extraction technology supports the production of superior grade product at a low variable cost.

 
Excellent Environmental Performance

Our latest P8 plants generate less than 100kg of CO

2

 per tonne of PTA product. Read more on our CO

2

 reductions here.
Low Waste Generation

We have processes to aid acetic acid recovery from wastewater.

 

Our

R²

R technology

, which can also be retrofit,

produces

benzoic acid

as a co-product from the by-product waste stream.
High Reliability And Uptime

We have proven operating conditions for safe and reliable operation.

 




We advise on the selection of construction materials for long-term reliability.

 

We apply the Sparing philosophy for adequate operating margins and reduced downtime.

 
Rapid Ramp Up To Full Plant Rate

W

e have a proven

project execution and technology transfer model to fast

–

track projects.




Our licensees typically achieve a 24- to 28-month project schedule.

 
In addition, we offer thorough training, through a mix of classroom and web-based tools and the use of a state-of-the-art simulator. Customised commissioning support also comes as standard as part of our package. Find out more out our Knowledge Centre here. 
Working with Koch Technology Solutions 
We commit to a rapid process of finalising agreements to get each project underway and support our licensee and their nominated contractor to execute the project and get the plant on-line within the shortest possible timeframe. 
Licensees have access to upgrade technologies as well as to improvements and assistance through our market-leading customer service programme.  
We offer a full range of technical expertise in the fields of chemistry, process engineering, functional engineering, inspection (at overhauls) and commercial services. A typical customer service programme will include some, or all, of the following elements:  
Access to our help desk for resolution of day-to-day operational issues.

 

Customer service visits by our experts to discuss specific topics and potential process enhancements.

 

Inspection and advice during overhauls.

 
Specialist engineering services, including on-site support.

 

Refresher training on process technology, operations and safety.

 

Analytical and investigative services.

 

Additional customised services and process technology packages.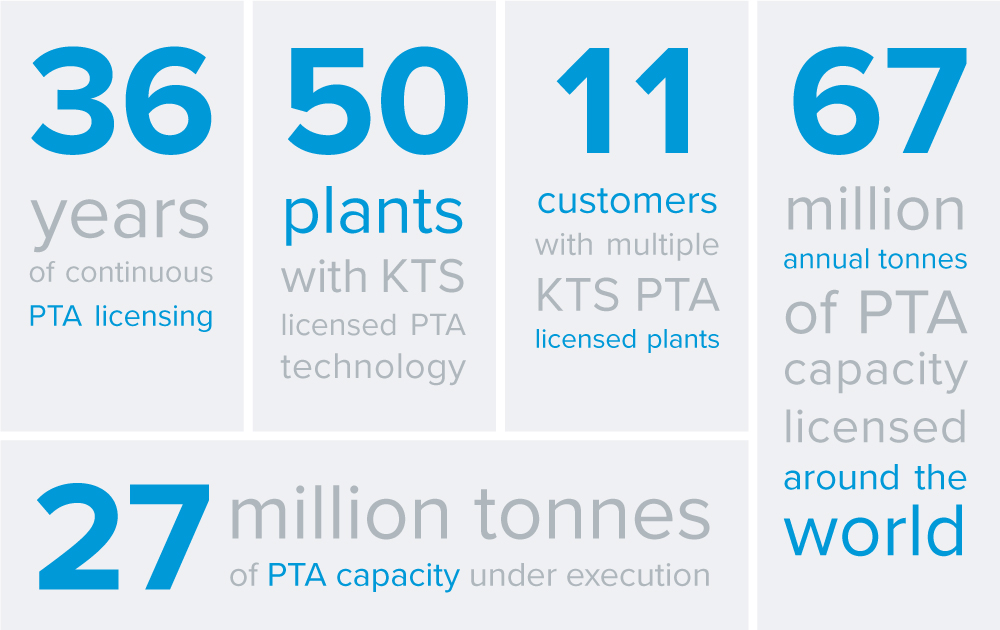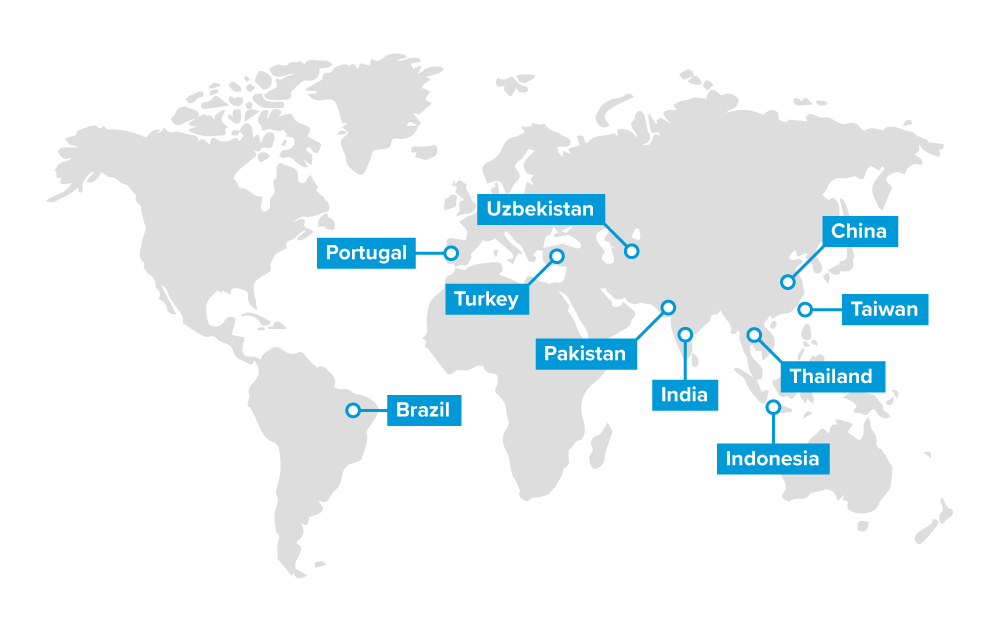 We've developed a new outlet filter for PTA hydrogenation reactors, download our flyer to read about the benefits
Tap into our decades of experience and u

tilise our purchasing support for accessing critical equipment