NGSS is a spinning machine designed to produce fibre for both wool and cotton type products used for commodity as well as a wide range of specialty products including multiple finish formulations, additives and specialty polymers. This technology is offered by our licensing partners Chemtex Global Corporation. Spin finishes tailored for Air Jet Spinning, Open End Spinning and Ring Spinning can also be provided.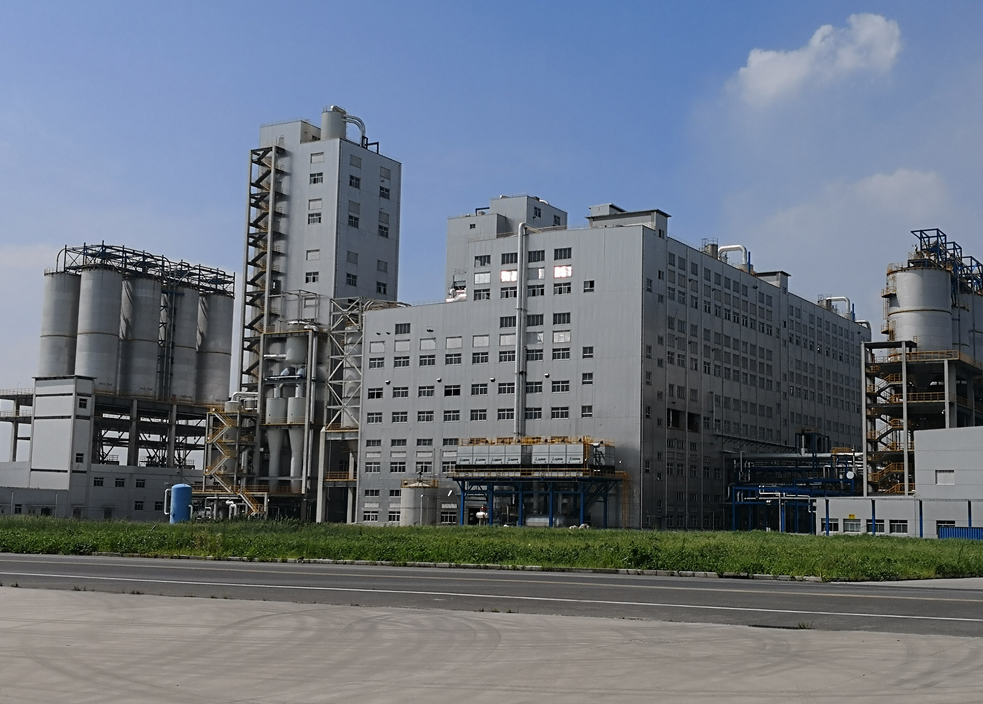 Patented technology.
Automatic SFA movement activated by an optical break detector.
Circular finish application to expanded filament array.
Improved finish uniformity.
Reduced air turbulence in quench zone.
Reduced filament and threadline movement/fluctuation.
Improved filament (denier) uniformity/product.
The innovative design permits quick and easy string-up by means of a pneumatic throw-down assembly on the interfloor tube. Position performance is monitored by a control system which activates on detection of a break and interacts with the metering pump drive control to minimize waste generation. The simple operation with less waste leading to higher yields requires fewer operators per ton of production decreasing manufacturing cost.
The NGSS spinning machine consists of piping manifolds which supply molten polymer filtered by a duplex filter to individual spinning positions.
Each position is equipped with an individual metering pump which feeds a HTM heated spinning pack designed to deliver polymer at a uniform temperature. The packs filter the polymer before extruding it through the spinneret capillaries to form filaments.
The filaments pass down through a quenching zone to cool and solidify them. They are cooled with conditioned air and converge on passing over a finish oil applicator.
These proprietary designs improve filament uniformity and consequently product quality. The proprietary radial quench unit provides a uniform air flow distribution. It incorporates an easily assembled and disassembled air diffuser with reusable internal screens.
The converged fibre bundle is combined with the other machine ends (bundles) and fed to puller rolls which discharge the combined band through a laydown device into spun rope cans for intermediate storage. The spun yarn ropes are combined in the creel into one rope which is fed to the Draw machine and drawn in two separate high-speed drawing stages. The spun rope is heated in a water bath, drawn and annealed, cooled, sprayed with finish oil and then crimped in a stuffing box crimper.
The drawn, crimped rope is fed to a laydown device which distributes it evenly across the dryer conveyor belt. The tunnel dryer dries and cools the rope which is cut and baled, ready to ship to the customer.
The spinning machine is modular, consisting of 12 positions arranged back to back in 50 tonnes-per-day units. This provides line capacities from 50 to 200 tonnes per day in 50-tonne increments. Lines can be configured to meet customer requirements.
The line consists of the spinning machines, a draw machine, dryer, cutter, and twin balers with the overall capacity matching that of spinning. With different spinnerets, the line can produce a wide range of deniers (0.8–10 denier per filament).
High-quality products begin with improved product uniformity of spun staple delivered by improved design of the spin pack, spinneret and quench, combined with low spin speed and low spun orientation. Better downstream processing incorporates draw and annealer rolls designed to provide uniformly drawn and heat set fibres.
The compact, modular "back to back" NGSS staple spinning machine design, coupled with the high-spinning productivity per position, particularly at lower deniers, reduces the investment cost per ton of fibre produced. The floor area required per tonne, per day, of fibre is only 0.175 m² (5.75 tonnes per day per m²).